This foundational webinar is delivered as a three-part series. The date displayed highlights the start date (see below for all dates in each series).
The webinar series provides information and strategies for PSP casework staff to better understand and support Aboriginal children, families and communities.
The 3 parts in the series are, (1) Aboriginal Cultures and Histories (2) Aboriginal Child Protection History. (3) Working with Aboriginal Families and Communities.
Note: At enrolment, you will be automatically allocated to all 3 parts in the series.
The series dates are: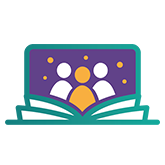 Webinar Series  – 21st July – 1pm, 28th July – 1pm, 4th August – 10am